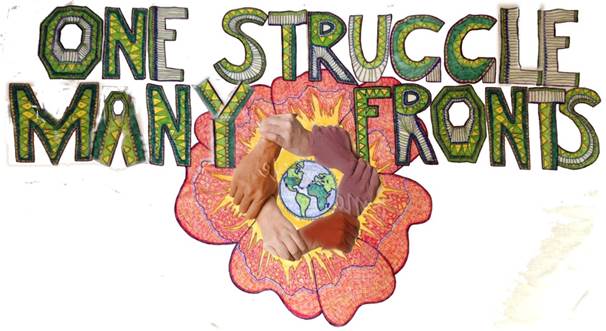 African and Midwest Environmental, Climate and Rights Activists to Join Forces in Chicago March 28
Climate and environmental activists from Kenya, Nigeria and the Chicago area will share wisdom from their struggles when First Church of the Brethren of Chicago hosts One Struggle, Many Fronts, a stop on the U.S.-Africa Environmental Justice Tour, at 6:30 p.m. Friday, March 28.
The tour, a first-of-its-kind bridge-building effort between US and African climate, environmental justice, human rights and solidarity activists, aims to build solidarity and strengthen interdisciplinary groups' push for justice, reason, health and survival in the face of social and climate catastrophe.
African fronts: main speakers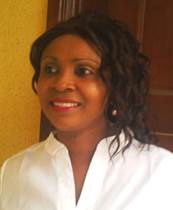 Emem J. Okon is the founder and Executive Director of Kebet­kache Women Development & Resource Centre, in Nigeria's Niger Delta region. Okon organizes women to resist oil drilling by Shell, Chevron and ExxonMobil in the Niger Delta. In 2002, she and 600 other women successfully shut down Nigeria's largest oil produc­tion station for 10 days through a nonviolent occupation.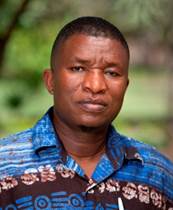 Mithika Mwenda, from Kenya, is Secretary General of the Pan African Climate Justice Alliance (PACJA), which he co-founded in 2008 to give Africans a voice in the climate debate and in United Nations climate negotiations. PACJA is Africa's largest climate network, with 300 member organiza­tions in 45 countries. He works tirelessly to bring poor people's voices to the table.
U.S. fronts and the common struggle: a panel
Debra Michaud of Tar Sands Free Midwest, Tom Shepherd of the Southeast Environmental Task Force and Lora Chamberlain of Frack Free Illinois will join Okon and Mwenda in a panel to harmonize local and international efforts to stave off mounting and irreversible harm to our communities, societies and the planet. The panel, moderated by Kimberly Wasserman, recent recipient of the Goldman Environmental Prize, is co-sponsored by the Little Village Environmental Justice Organization and South Side NAACP.
A presentation by Tom Shepherd on petroleum coke ("petcoke") ash will open the evening.
First Church of the Brethren, located at 425 S. Central Park Blvd at I-290 in East Garfield Park, is a fitting host. The intercultural congregation hosted one of Dr. Martin Luther King's office locations during his Chicago campaign 45 years ago. Members have been active in the anti-Apartheid struggle and many local and international struggles for justice, peace and human rights. Pastor LaDonna Nkosi maintains ministry ties in several African countries.
An earlier Chicago Tour event will be at Roosevelt University, 425 S. Wabash Thursday, March 27, at 5:00 p.m. Other tour cities include Detroit, Washington, New York, Kalamazoo, Berkeley and Atlanta.